DOMAIN 02 : Sales technique
IN-STORE SALES TRAINING
(LEVEL 5 CERTIFICATION IN THE PROCESS OF VALIDATION RNCP)
This area explains how the Store Salesperson conducts sales calls and prepares sales pitches to maximize their chances of selling a product.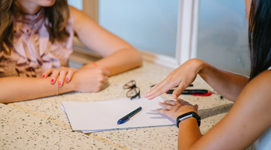 Area 02 - Chapter 01:
MAINTENANCE
FOR SALE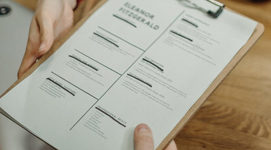 Area 02 - Chapter 02:
ARGUMENTARY
FOR SALE
AREA 02 / CHAPTER 01 - SALES MEETING
A - PROSPECTING
Defining prospects
The prospect file
The RGPD
B - COMMERCIAL PREPARATION
Setting sales objectives
The sales action plan
Prospecting tools
Prospective methods
The sales material
SALES TECHNIQUES
C - THE DIFFERENT SALES TECHNIQUES
What are sales techniques for?
The 12 sales techniques
Synthesis
D - BECOMING A GOOD SALESPERSON
The qualities of a good salesperson
The presentation of a good salesman
E - SUCCEEDING IN SALES
Oral prospecting pitch
Active listening
Sell me that pen!
F - THE ART OF NEGOTIATION
What is a negotiation?
The strengths of a good negotiator
Receiving objections
Tactical empathy
My interlocutor says NO!
Calibrated questions
The mirror technique
Negotiating a price
G - CLOSING THE SALE
Closing techniques
Maintaining the commercial relationship
AREA 02 / CHAPTER 02 - SALES PITCH
A - ARGUMENTS
Definition
The right sales pitch
The CAB method
B - SELLING BEHAVIOR
Being active
Verbal communication
Verbal and non-verbal behavior
Sales skills
C - THE STAGES OF SALE
The 7 rules of welcoming the customer
The act of selling
Conclusion of the sale
D - DEFINITION
E - DISCOVERY PHASE
Definition
Discovery plan
Cold-reading
Active listening
F - PRODUCT SALES PITCH
Definition
Product presentation
Types of sales pitches
G - KNOWLEDGE OF THE PROFESSIONAL ENVIRONMENT
H - CLIENT SPEECH
Advising customers
Adapting your speech
I - SONCAS
General definition
Acronym
Examples
J - GUIDELINES REAC
Implementation Process
Performance criteria
Knowledge and know-how of the company
Guide to a sales meeting
FROM SALES PITCH TO STORY-TELLING
K - DEFINITION
L - THE DIFFERENT TYPES OF PURCHASE
M - EXAMPLES AND OPENING
N - CONCLUSION