domain 1 : culture fashion sector
STORE MANAGER TRAINING
(LEVEL 5 CERTIFICATION IN THE PROCESS OF BEING VALIDATED BY THE RNCP)
This field provides the keys to understanding fashion as an industry. This approach leads to being informed of new trends and markets that flourish in the sector.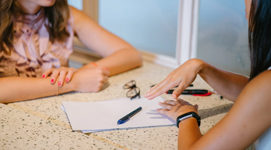 Area 01 - Chapter 01:
MAINTENANCE
OF SALE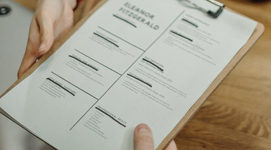 Area 01 - Chapter 02 :
ARGUMENTARY
OF SALE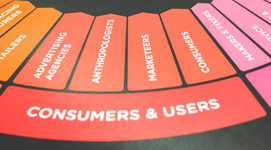 Area 01 - Chapter 03 :
PRINCIPLE
CUSTOMER RELATIONSHIP
AREA 01 / CHAPTER 01 - SALES TALK
A - PROSPECTING
Defining the prospects
The prospect file
The RGPD

B - COMMERCIAL PREPARATION
Setting commercial objectives
The sales action plan
Prospecting tools
Prospective methods
The sales material
SALES TECHNIQUES
C - THE DIFFERENT SALES TECHNIQUES
What are the sales techniques used for ?
The 12 sales techniques
Synthesis
D - BECOMING A GOOD SALESPERSON
The qualities of a good salesperson
The presentation of a good salesman
E - SUCCEEDING IN SALES
Oral prospecting arguments
Active listening
Sell me this pen!
F - THE ART OF NEGOTIATION
What is a negotiation?
The strengths of a good negotiator
Receiving objections
Tactical empathy
My interlocutor says NO!
Calibrated questions
The mirror technique
Negotiating a price
G - CLOSING THE SALE
The techniques of conclusion
Maintaining the commercial relationship
AREA 01 / CHAPTER 02 - SALES PITCH
A - ARGUMENTS
Definition
The good sales pitch
The CAB method

B - SALES BEHAVIOUR
Being active
Verbal communication
Verbal and non-verbal behaviour
Sales skills
C - THE SALES STAGES
The 7 rules of welcoming the customer
The act of selling
Conclusion of the sale
D - DEFINITION
E - DISCOVERY PHASE
Definition
Discovery plan
Cold-reading
Active listening
F - PRODUCT SALES PITCH
Definition
Presentation of the product
Types of sales pitches
G - KNOWLEDGE OF THE PROFESSIONAL ENVIRONMENT
H - CUSTOMER SERVICE
Advising clients
Adapting one's speech

I - SONCAS
General definition
Acronym
Examples

J - REAC GUIDELINES
Implementation process
Performance criteria
Knowledge and know-how of the company
Guide for a sales meeting
FROM SALES PITCH TO STORY-TELLING
K - DEFINITION
L - THE DIFFERENT TYPES OF PURCHASE
M - EXAMPLES AND OPENING
N - CONCLUSION
AREA 01 / CHAPTER 03 - THE CUSTOMER RELATIONSHIP PRINCIPLE
A - THE 7 EMOTIONS THAT GUIDE A PURCHASE
Greed
Fear
Altruism
Pride
Shame / obligation
Joy / Humor
We are made of "mix".

B - WHAT IS CRM?
Customer Relationship Management".
In concrete terms, what is CRM?
The importance of knowing your customer
What are the CRM tools?
Focus on the Salesforce tool
The CRM useful to all departments
C - AN OMNICHANNEL 2.0 SHOPPER
What does omnichannel mean?

The "Customer Centric" approach

From CRM to customer experience

What is your role with the omnichannel customer?

With one objective: loyalty
RECAP' : The CRM (To remember)
D - THE SALESPERSON: THE BRAND'S FIRST AMBASSADOR
Transmit the brand's values
Be an expert in your field
The importance of the sales pitch
Respect the merchandising
Ensure the sales advice
Handle customer complaints
E - PRACTICE: PREPARING AND MAKING THE SALE
Activity 1 : A thorough documentary research
Activity 2: Comparative price study
Activity 3 : Making a sales pitch
Activity 4: Creating a discovery plan
Activity 5: Dealing with objections
Activity 6: Retaining the customer
RECAP' : THE SALESPERSON AT THE HEART OF THE CUSTOMER RELATIONSHIP
CONCLUSION